Summer is almost over and it's already Back-to-School!
Here are some of our favorites for this time of year!
The school year is upon us, and once again, parents everywhere will be packing their children healthy and filling lunch bags to get them through the school day, and Keep Healthy  is the perfect, healthy snack to keep your kids fueled and focused all day long.
What I really love about these bars is that there are many healthy options! There are even choices for Diabetics, which in out house is important since my husband now has Diabetes.
My favorite was the Chocolate Covered Pineapple!
Find out more at  Keep Healthy.
Although Summer is ending, we still have warm sunny days! Keep Your Kids Cool at School!
I received a variety of samples from MISSION Athletecare  such as the MISSION Athletecare's EnduraCool towel and am really quite impressed! 
With temperatures still rising and the kids heading back to school, many parents may be looking for easy and innovative ways to help their children beat the heat and stay safe while participating in their after school sports and activities. MISSION Athletecare's EnduraCool towel may be just what they are looking for.
When the towel is soaked in water, wrung out and snapped, the instant cooling technology is activated to chill the fabric's surface temperature by up to 30 degrees. The user can then place the towel around their neck and the fabric will keep them cool, comfortable and dry. The towel comes in a variety of colors and patterns to suit everyone's taste. It is compact enough to put in your child's backpack or sports bag and is fun to use!
I really love these! I received two so quickly gave one to my son and he uses it all the time now!
In addition to the towel, MISSION Athletecare has an entire line of EnduraCool Instant Cooling Gear and Accessories – specifically designed to keep you and your family cool.  The line includes a full range of instant cooling Hats, Skull Caps, Headbands, Sleeves and more – all designed to enhance performance and recovery.
Besides keeping you cool they look great! I love the bright neon color ones! 
Find out more at http://www.missionathletecare.com/  
Tastykake's Lunchbox Approved Snacks
Looking for a delicious Kid approved snack for lunches? Tastykake has you covered!
Tastykake has a new line of Mini Cupcakes and Brownies that are sure to be the envy of the lunch table.
Tastykake's Mini Cupcakes and Brownies are perfectly portioned desserts coming in at under 200 calories per pack, making for a delicious guilt-free lunchtime snack. These treats come in three bite-sized pieces per pack, making it easy to share with friends.
I received samples and my favorite are the Mini Cupcakes! I love that they are really bite sized and delicious!
Look for them at a store near you!
Back-to-School means Tote Bags!
I love books and love to read so Gone Reading has been a favorite website of mine for awhile now! They have the cutest Tote Bags and they are a must-have for trips to the library this school year! My favorites are the ones with the Cats on them and I love the one they sent me to review! (See photo above).  I love that the bag is roomy and is made really well! I really love the Cat image and the wording!
Each tote bag measure 16″ wide x 15.5″ tall x 5″ deep, with a handle that measures 22″ long.  Made of gusset natural cotton.
Note: The design appears on one side of the bag; the reverse side is blank.  Made in the USA. Retails for $20.
Check out the website to see all the choices!
Back To School with Trudeau!
Back-to-school means packing lunches and I love these options from Trudeau!
Whether it's packing school lunch boxes, students heading off to college, or adults balancing meals on the go… Everyone is looking for healthy, easier and more economical ways to pack food and take it with them. Trudeau's FUEL collection is packed full of food and beverage storage containers offering specialization to match a variety of needs, lifestyles, and food choices.
I love how cool they look, how durable they are and that they are BPA free. These are great for both children's and adult lunches. I highly recommend!
Check out these Trudeau Back To School Options:
The iconic brown bag lunch gets a trendy makeover with this lightweight, reusable eco friendly Classic Bag. Perfectly sized to carry both food and drinks. Roll down to desired size with Velcro strip to secure shut. Tear resistant, BPA free easy to clean material. #37508288 MSRP $14.99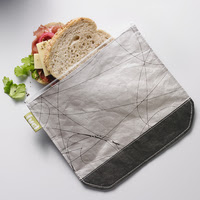 Fuel's Snack Pockets are lined with an easy clean, lightweight and tear-resistant material. A set of 2 includes a small and large pocket and is great for snack solutions like trail mix when on the go. BPA free. #37908288, MSRP $12.99.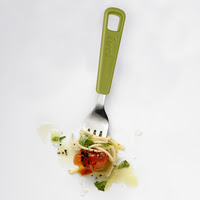 Snap cutlery Set includes a stainless steelfork & spoon with polypropylene handles that simply snap together to allow accessibility and safety. In Kiwi and Coconut. Dishwasher safe. #38208908, MSRP $5.99
This Stainless Steel Food Jar is a perfect vacuum insulated food container that is great for lunch, snacks or anything needed to keep either hot or cold (up to six hours). Leak proof, eco-friendly design is BPA free. Wide mouth is easy to fill, easy to eat from and easy to clean. #35508288, MSRP $24.99
This per
fect sized Condiment Set includes three different colored containers great to hold salad dressings, condiments, sauces, dips, nuts, etc. Each with a 1.5 oz. capacity. Great to manage sized meal and snack portions. Leak-proof and BPA free. #38008908, MSRP $5.99

The 10 oz. Nectar Juice Box is a great accompaniment for beverages on the
go. Juice Box features built in straw and flip spout and is sized to fit perfectly into lunch boxes. #38308288, MSRP $6.99.
I received a few samples and my favorites are the Condiment Set and the Double Wall Sipper Bottle. I like that the Condiment Set doesn't leak and they truly are the perfect size! I use them all the time in my work lunches. I like how durable the Double Wall Sipper Bottle is and would use it all the time but my 12-year-old son claimed that one!
For the full assortment of products,  visit www.trudeau.com!
This next item may not be necessary for school but it is a Must-Have for fun bike rides this Fall!
This one is a new bike speaker, the Buckshot 2.0. from Outdoor Tech.!
I love how small and compact this one is! I love that it has great sound and that it is also waterproof and shockproof! I really love that it is completely wireless and although it is small the sound is quite mighty! There is a 20-hour battery life and it is available in the following colors: Black, Red, Blue, Gray and Chrome.
More info:
Secure multi-way mounting and 60-foot Bluetooth® range.
Original MSRP: $39.95
Find it at Outdoor Tech.
Back-to-School with Melitta!
Melitta has the perfect items to survive the pre-k carpool lanes and late night college cram sessions. Equally perfect for those early mornings with the kids or for stocking that new dorm room or off-campus apartment, these are the coffee essentials you'll need to kick the school year off right:
Pour-Over Coffeemaker: The One-Cup Porcelain Pour-Over Cone looks sleek on any countertop and is the ultimate in indulgence and relaxation. Fresh, handcrafted coffee – just like your favorite shop makes – is ready in just three easy steps: put filter and coffee over mug, pour hot water over the grounds and let great tasting coffee drip below. At $19.99, it's an affordable must-have for the kitchen – making coffee for just pennies a cup – a great back to school gift for budget conscious coffee drinkers and cash-strapped college students, alike!
I just love this one because it is so easy to use and it is so portable! I even take it to work with me! The first time I used it I was simply amazed that it works so well! It truly is a must-have!
Coffee Filters: Melitta is the world's largest supplier of coffee filters. Its classic #2 – 40 count white cone filters ($1.99/box) are 100% biodegradable and feature double crimped seams for extra strength and durability – guaranteed not to burst. Melitta filters also feature microfine flavor enhancing perforations, which allow the full flavor to filter through – while keeping oils and other impurities out – for a clean-tasting, richer cup of coffee.
I really like these because the coffee grinds don't seem to go through and they are very durable!
Gourmet Coffee: Inspired by European café culture, Melitta's Café de Europa premium, extra fine grind bagged coffee ($6.99/bag) features the world's best beans – high-grown Arabica beans, which are the top two percent of the worldwide Arabica harvest. The result? The flavor of Europe in every cup, available in: Classique (medium roast), Blanc et Noir (light/dark roast blend), Vienna Roast (dark roast), Espresso Toscana (extra dark roast), Riviera Sunset (decaffeinated roast), Parisian Vanilla (creamy vanilla roast), Caramel Macchiato (buttery caramel and sweet vanilla cream roast) and Hazelnut Crème Brûlée (sweet caramel, rich vanilla and wild hazelnut roast).
Melitta has my favorite Gourmet Coffee! My favorite is the Caramel Macchiato!
Check out their website!
Self Disclosure: I received free samples of the above items to facilitate this back-to-school featured post.